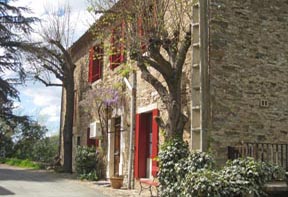 Welcome to Le Lau
The house is located in Le Lau, a small and authentic Southern France mountain village, 40 km from Beziers and about 50 km from the Mediterranean.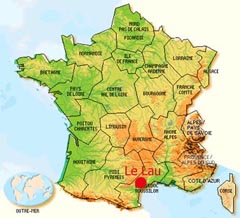 The village is placed in the Orb-valley, where the Orb-river "cuts" through the massif Cevennes, only an hour from Montpellier and one and a half from Carcassonne.
The Orb-valley is placed in the shade of the winds and has it's own micro-climate. In the neighbouring village, Roquebrun, there is a Mimose-fête every year in February. The mountain ridge Caroux-Espinouse has heights up to 1148 meter and consists of beautiful, green, round mountains with sharp rock sides in between. The mountain sides are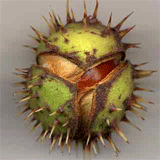 dominated of chestnut and cedar trees and wine yards. The drive up through the Orb-valley is picturesque and really magnificent. The area offers a history of wine- and chestnut production as well as mining with extraction of magnesium, silver and gold. So remember to look down when you are moving around in the territory :-)
Le Lau is situated in the wine-appelation AOC appelation St. Chinian, one of the 2 best in Coteaux du Languedoc, so there are good possibilities to visit the area and taste the splendid wine. The neighbouring village Roquebrun has a well known wine brand. You can buy good wines in Roquebrun, but the locals prefer wine from Berlou and the village St. Chinian.